Email Subject Line – In today's market, online advertising is an integral part of your business plan. You need a user-friendly website for your customer to find you, and an electronic mail campaign to promote yourself directly to your customer.
Email marketing can be tricky. Think of your own inbox. How many emails are there? 80? 600? More? Many of them are even unopened. Junk emails flood your inbox every day, so you are selective about which messages deserve your attention. You depend on the subject line to filter out what information you decide to take in.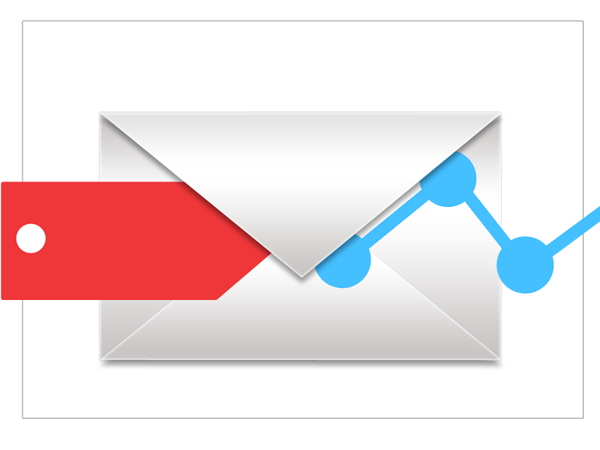 Your consumer is also selective. Many marketing emails go ignored, so you need a super subject line to reel in your reader. Use these 7 simple tips to write your subject line and get through to your customers.
1. Less is More.
A typical inbox reveals about 60 characters of an email's subject line, but a mobile phone shows just 25 to 30 characters. We read at least half of emails on mobile phones, so make your point in six to eight words. Put the most important information at the beginning to avoid loss of compelling details.
2. Localize to Personalize.
Studies show personalized email subject lines increase open rates. The use of the recipient's name has become such common practice many users overlook the message as spam. Instead, intrigue your target audience with location-specific offers right in the subject line.
3. Fresh is Better.
Newsletters tend to spike interest at first, but over time, suffer a reduction in open rates. When a subject line reads the exact same way each time, your email gets stale. Keep the content fresh. Clearly indicate in the subject line what is of interest inside each new edition. Establish continuity in your newsletter with recognizable language.
4. Give a Deadline.
Indicate if you need a response right in the subject line. You reader wants to know whether they really need to read your email now and if they have to respond. If you have a lot of information to convey in the email itself, include a deadline right in the subject line. Exponentially increase the odds your reader responds.
5. Words to Avoid.
Emails about emotional investments or timely and valuable information are valuable, but promotional emails are easy to ignore. Keep your message simple and avoid flashy promotional phrases, all caps, or exclamation marks in subject lines. Most email marketers know to avoid familiar words such as free and sale, since they tend to trigger spam filters. Other words proven to reduce open rates are Help, Percent off, and Reminder.
6. Include Keywords.
Archived emails can be a goldmine for information recall. Most professionals have filters and folders set up to manage their email. They may not even focus on your message when they first receive the email. Include keywords in the subject line related to the topic of the email for easy retrieval later.
7. Pay Attention to the Preview.
The email preview follows the subject line and is a valuable piece of property. Many marketers ignore the space or let the area clog up with junk text. Make the most of the preview field. Move the "view in browser" links and other mumbo-jumbo to the bottom of the email.
Your email's subject line is your first (and maybe your last) impression on your target consumer. Your subject line directly determines whether your intended audience receives your message. Even a great newsletter is worthless when lost in a sea of unopened emails. Make your subject line sell.