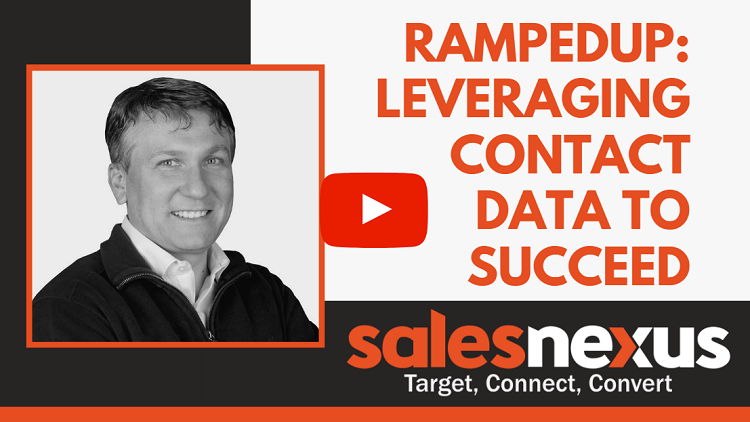 ---
Easily Clean up Your Contact Database.

RampedUp empowers marketers, business owners, and sellers with actionable sales and marketing intelligence. The best information that you have is already in your database. They have a look at what you have internally and optimize that. They will add the titles, phone numbers, physical addresses and emails of people that you might not have.

Personal to Professional.

Often individuals register for events with their personal email address. RampedUp finds the professional information associated with the personal email address. They can also find a personal email address from a given profession email address.

Recover Old Customers.

Find customers that you have already invested in, or have previously invested in your business. They keep historical email addresses in their system. If you have an old email address of a customer you would like to market to again, they can help you find those customers and update your data.

Add New Contacts.

Once you have cleaned up your database, analyze it and figure out who is buying your stuff. Look at the commonalities of all of your customers and create look-alikes to those customers.

Sometimes all you have is a list of emails. You can send that information to RampedUp and they will validate those emails and fill in the data for the customers that you may not have, such as company names, contact information, LinkedIn urls, titles, and more.

The more information you have on a database, the more you can micro-campaign. You can take this data and tailor a very specific piece of content geared towards a particular audience.

Email Regulation.

Some people are hesitant to send emails because they do not know if it is legal to send an email to someone who hasn't opted-in. An opt-in is basically saying, "I have email information, but I need to have the consent of the recipient." You have to be mindful of that, because that may be part of a company policy.

---
It is important to be cognizant of the laws surrounding SPAM and emails:
USA: The CAN-SPAM law states you have to send thoughtful emails to individuals, provided that the information is germane. You have the address at the bottom, and the ability to opt-out.

Canada: With CASL (Canadian Anti-SPAM Legislation), to be able to email someone in Canada, you need their permission because it is opted-in.

Europe: GDPR (General Protection Data Regulation) may not be as restrictive as CASL because of legitimate business interest, but you need to have a legitimate reason to be emailing these people and have them opted-in.

USA (California): CCPA (California Consumer Protection Act) states that you have the right to be forgotten if you have personal consumer information. You have the right to know what that information is, and to be opted out of the database. It acts as transparency for consumers.

Multi-Media Strategies.
The Multi-media multi-touch strategy: some people may not necessarily be receptive to getting an email, especially if it goes against their company policy or if they haven't opted-in. Call these folks, especially under this new reality with Covid-19. Calling them on their cell phone is going to be better than trying to get hold of them on their landline. Find both the professional and personal email addresses. The personal email address can be used for the very targeted display advertising, once you've figured out what you're doing with that information.

Social Profiles.
Getting the social media information such as LinkedIn URLs (when it's genuine and not generic) is an effective way to reach out and start a conversation with someone new. Personalize all your communication to make it more effective.

Compare SalesNexus to alternatives