CRM software, Cloud Computing and Written Procedures can protect your business from all of the most common disasters. If it hasn't happened to your business yet, just wait… it will! No matter how hard we try to avoid it, life happens and it's not always good.
There are a few things that can happen to a business that can be truly devastating. Unfortunately, they're not uncommon. It's also very uncommon for a business to be prepared for these types of unexpected disasters.
Your business may be among the lucky ones that hasn't experienced any of these types of unfortunate events yet. After 20+ years of running businesses and working with thousands of business owners. I can tell you with certainty that one or more of these things will eventually.
The only difference among businesses that have survived for a few years is this: Some are prepared to minimize the effects of these unexpected disasters and some are not. This distinction can easily save any business $100,000 or more. For some larger businesses, it can save millions.
The categories we've put them in are:
Acts of God
IT Failure
Employee Theft
Unexpected Personnel Changes
Customer Disputes
Compared with Acts of God, some of the others may seem inconsequential but, the disruption and cost to the business can be equal if not greater.
I worked with a data services business in the energy industry that had an employee join their team, work there for 6 months, then leave to create a competitor, having learned exactly how their operation worked, copied their customer database and enticed a few employees to join him! Business Disasters
Their business suffered greatly for several months and even after they recovered from the initial loss of customers and team members, they had a strong competitor in the marketplace to face for several years.
Cloud Computing
There are several common themes that arise when recommending how to avoid the disastrous effects to your business. One is leveraging the cloud. When your critical systems and information are in the cloud, physical damage from a flood or fire can't touch them.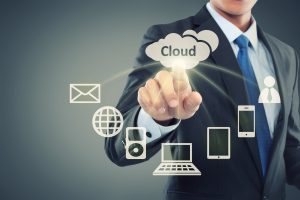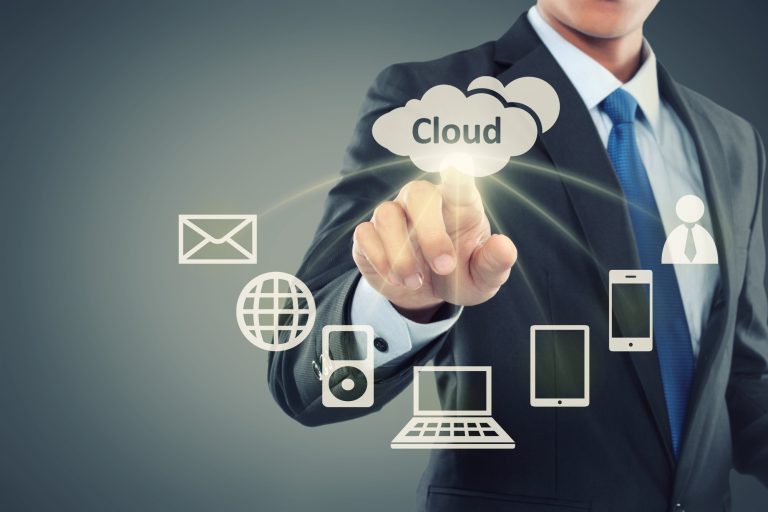 In addition, it's far easier for employees to copy or damage your critical systems and databases when they're on your local network. No matter what your IT staff tells you, the cloud is more secure. Not to mention that cloud services normally have detailed access logs that can provide evidence of who logged on and deleted all that data, if they were able to.
I've worked with numerous customers who had just this problem. A sales staff member logged on to their CRM software in the cloud and downloaded their customer list. First, they could have disabled the ability of the sales staff to do that at all; however, theychose not to. Had that been an issue, your CRM provider can always able to help with legal proceedings by providing access logs including IP addresses, user account info, dates, times, etc. so they have the evidence they need to take action. Business Disasters
VoiP Phone Systems
VoiP (Voice Over IP) phone systems are another good way to reduce the damage from these sorts of disasters. If your office is flooded, your PBX won't work and so, customers can't reach you.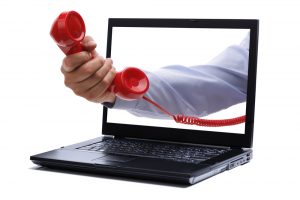 VoiP systems commonly enable the use of "soft-phones" that run on your PC and often have their own app to run on your smartphone. This way, when you have to relocate temporarily, the entire company phone system works exactly the same from anywhere in the world. Business Disasters
We've benefited from this when the Internet has been down in the office at various times over the years. Everyone can just go home and work there and there are no issues with receiving or making calls.
Written Procedures
Written procedures are one of the most valuable assets your business can have for countless reasons.
Potential buyers want to buy your customers and your revenue and your assets and they also want an operating manual that lets them run the business without you.
Expanding your team is far more efficient when managers and new employees have written instructions to follow, rather than relying on the "tribal knowledge" of a few key employees. Employees leaving unexpectedly can leave the business and customers without answers.
If their job description is in writing, then anyone on the team can drop in and take charge without missing important tasks. In advance of un-predicted business interruptions, it's also a good idea to cross-train your team so that this transition, if necessary, is seamless and efficient.
Forbes sums up the importance of written procedures: "They maintain control, ensure consistency, enable training of your growing staff, avoid issues with legislative regulators and authorities, demonstrate due diligence and even keep you, your employees, and your company out of the press. In some cases, written procedures may even be a legal requirement."
CRM Software
When things go awry, one of the most essential objectives is to keep communication flowing with customers. Even if your production floor is under water, an email or phone call to all customers with open orders to let them know to expect delays can be the difference between retention and attrition.
Not to mention the effect on future business if your sales team is unable to operate effectively for a few days. Most businesses have the most accurate information about paying customers in their accounting system.
However, accounting and ERP systems aren't built for making communication easy. They have different purposes that are more about the operation of your business. You may have the billing contact in Quickbooks but often, only the salesperson has the email for the actual user or buyer.
Of course, if your salesperson goes to work for the competition or is just sick for a few days and she's the only one with key customer's info available, you've got a big, costly problem.
CRM software let's you ensure the business has access to up to date info on customers. This should include email addresses, phone numbers, addresses, key contact names and titles. It should also include notes about recent conversations and meetings, copies of proposals and copies of all email correspondence with customers.
If your CRM software is in the cloud, then your marketing and sales operations are protected from Acts of God, personnel changes, IT failure and employee theft of customer information is far more risky and difficult.
In addition, with CRM software in place, mitigating disputes with customers is far easier and more diplomatic. Without a record of the email that a former employee sent to a customer about the expectations for their order, it's just a "he said, she said" conversation. With CRM software, you'll be able to provide copies of emails, date stamped notes and proposals and more to backup your side of the story.
The best news is that these types of things don't happen all that often. Another piece of very good news is that implementing cloud services like file sharing, cloud computing and CRM software is relatively easy. There are lots of vendors to choose from at all levels of cost starting with FREE. Just don't wait until it's too late!
For a free analysis of your business CRM and Marketing Automation needs, contact SalesNexus today.