CRM Grows Profits – Yes, it really can AND the great news is that it's easy!  Read on for a simple tip you can implement today!
Are sales people cutting profits by using price discounts to win business?
When sales people fail to differentiate themselves or their products from competitors, there's no alternative available to win business.  Simple CRM tricks can help sales people deepen relationships with customers.
In our recent webinar, "Increase Margins with Sales Habits that Last", Steve Yastrow suggested a simple approach to building relationships of trust that separate your brand from the competition.
Yastrow's suggestion?  So simple! Salespeople can use the CRM to ensure they ask the questions that will lead to engaging conversations with the customer.
Sure, I can review notes from prior conversations in my CRM before my next meeting with a client.  Steve's suggestion though is that salespeople are trained to walk in the room full of things they plan to say.  They've rehearsed their presentation zillions of times. They're ready to walk the customer through the presentation….
Of course, what really builds relationships are authentic conversations.  And only asking probing questions break through the customer's wall of resistance and protection and begin authentic conversations.
So, the solution is so simple…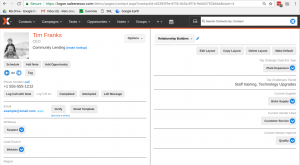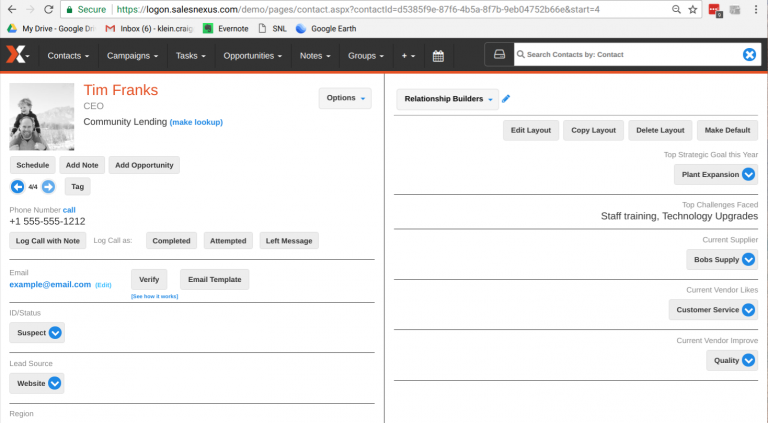 Just put the questions that are most important to ask in the CRM as fields so it's easy to remember what to ask, what has already been asked and answered and what has yet to be addressed.
Of course, structuring the CRM in this way also allows management to measure the effectiveness of salespeople at asking these questions and provide sales coaching and training where it's most needed.
So, the only question left is what questions are most important for your sales team to ask?
Watch the webinar for Steve's suggestions about how to develop these questions.  Or take the online "Ditch the Pitch" course to learn to find these questions and leverage them in building relationships.
Then just put them on the screen in our CRM for salespeople to see and use easily like the screen shot here.
CRM grows profits by helping salespeople focus on asking the questions that build relationships and set you apart from the competition.