Lead generation emails for a B2B sales team are one of the most challenging type of email marketing to get right.
Below are the most common mistakes we see B2B brands make with their email marketing to potential leads. Plus an example lead generating email at the end! We've also put together a video series to coach you through creating your first lead generation email campaign.
First, some assumption and definitions:
We're talking about sending emails to people that are not already engaged with your company or salespeople. Maybe you met them at a trade show several months ago and haven't talked to them since or maybe you just purchased a list of target customers.
Pain = the problem your customers have that your company addresses. There may be more than one. That's good. Each Pain should be the basis of its own email or entire campaign.
OK, so here's what you're doing wrong…
Mistake #1 – Too Much!
Once you get started talking about how awesome your company is, it's hard to stop, right? Yeah, we know. We get your emails….
"Show up and throw up" doesn't work in sales presentations. Why do you think it would work in an email?
Just think about how you read your own emails. You scan the inbox for emails from people you know and you tackle those first. Then you look at the subject lines and if they don't get your attention or sound like a sales pitch, you delete before you even read the email. Then, if you actually open it up, if it's 2 pages of text, are you going to read it? Not very likely.
Get to the point quickly. If you can't express how the reader will benefit from taking the desired action in a couple of very short paragraphs, then you should not be using email.
Mistake #2 – Me, Me, Me!
We all get too many emails. The ones we least like are the ones that are trying to sell us something. The fastest way to pick those emails out in the inbox is to look for descriptions of features and benefits.
Don't talk about yourself in a lead generating email! Talk about the customer and their world. You wouldn't walk into a party where you don't know anyone and immediately start telling everyone how awesome you are. You would first ask questions about the people you meet. Maybe compliment their home or clothes, etc. Get them engaged and interested in talking to you about themselves.
In B2B marketing, talk about the Pain the customer is suffering from that your product or service fixes. Do you have this pain? If so, here are some suggestions…
Mistake #3 – No Call to Action
What is the action you want the customer to take? Make it easy for them to do that! Give them a big fat button in a bright color they can click on. Don't make them read 5 paragraphs and then write you an email in order to get your attention.
A good approach is to dramatize the Pain you fix in the opening line or two and then summarize the call to action. "Are you fed up with ever growing costs and poor service from your Internet provider? If so, we'd like to show you 3 things you can do to increase Internet performance and reduce costs." Then another paragraph with more specifics about how a poor Internet provider can be a big drag on business and then a big button – "Download 3 Ways to Cut Costs and Surf Faster".
Even if your desired call to action is to for the prospect to set an appointment with you, give them a link to a calendar app like Calendly.
Again, here's a video series that will walk you through creating your first campaign.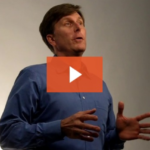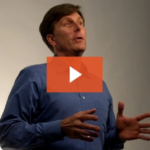 And, here's an example lead generation email:
<fname>,
Is <the "pain" your customers have that you fix> driving you crazy?
Are you wasting time and losing money as a result?
If so, you might enjoy this <insert link to pdf, blog post, video, etc. with tips to fix the pain>.
To schedule a brief phone call to discuss how <my_company> may be able to help, click here to schedule an appointment at a time that's convenient for you.
Best Regards,
<my_contact>
<my_title>
<my_phone>