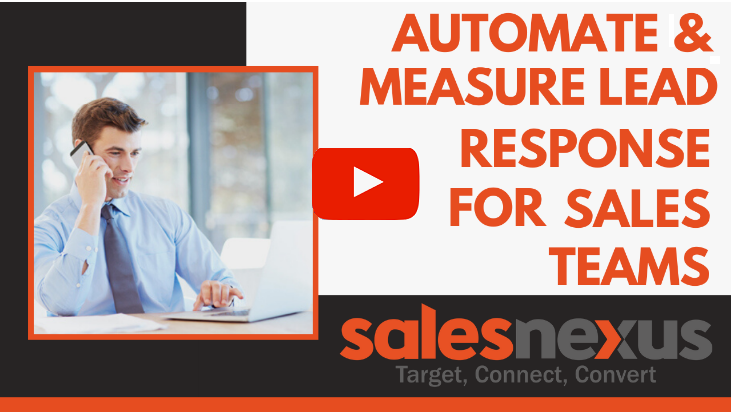 Are too many of your leads turning cold because your sales team is taking too long to follow up?

If you're not calling new leads fast, you're losing money! Here's an article from Inc Magazine that shows how fast the success rate with new leads declines as time goes by. Ideally, you want a process where leads come in and are responded to immediately and systematically.

Support your sales team to improve their performance by creating a system that sets them up for success.

Have you been letting leads sit in your email for a while before passing them on to your sales representatives for a follow up?

If so, then you are part of the problem.

That process takes too long, and your leads are talking to your competitors while you wait..

Let's make it simple:

Get your sales team to access leads in a tracking/management system.
Use that system to manage response time – make sure you are following up on leads in 15 minutes (or less); if not, you are undermining your results!

Report – provide feedback to those who are not following the process, and praise to those who do.

---
Measure your ROI
Get an overview of where each of your leads are coming from and specifically tie sales to your marketing investments.

Reach Out
Make it easy for your sales team to make a call, create an email, or send a message. Have all this information recorded in the system history. Make sure that all leads get instant response via email and/or text message, and continue to get helpful and educational content from you via automated campaigns.

Track Each of Your Leads
Take a closer look at your leads. Find out if your sales team has been able to reach out to them, if they have been sent emails/text messages/calls, and if they have responded.

Evaluate Performance of your Sales Team
With the recorded details, you can check if your sales people are actually following the process. You can check the time difference between when the lead came in, and when they actually got called.