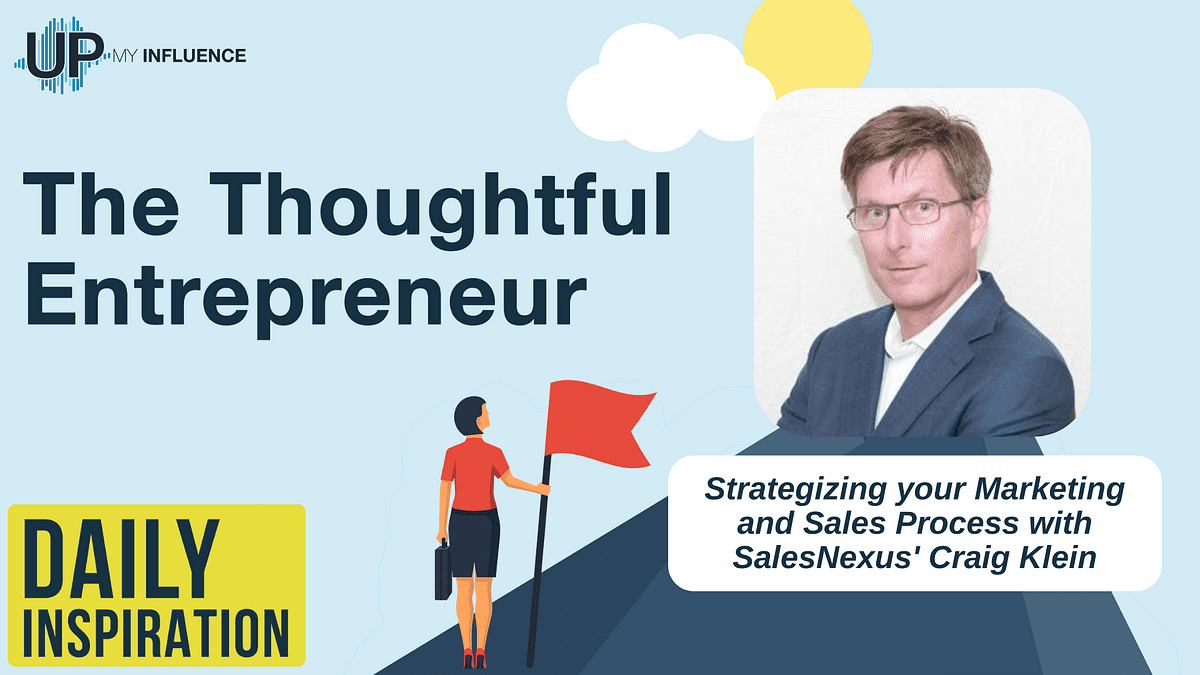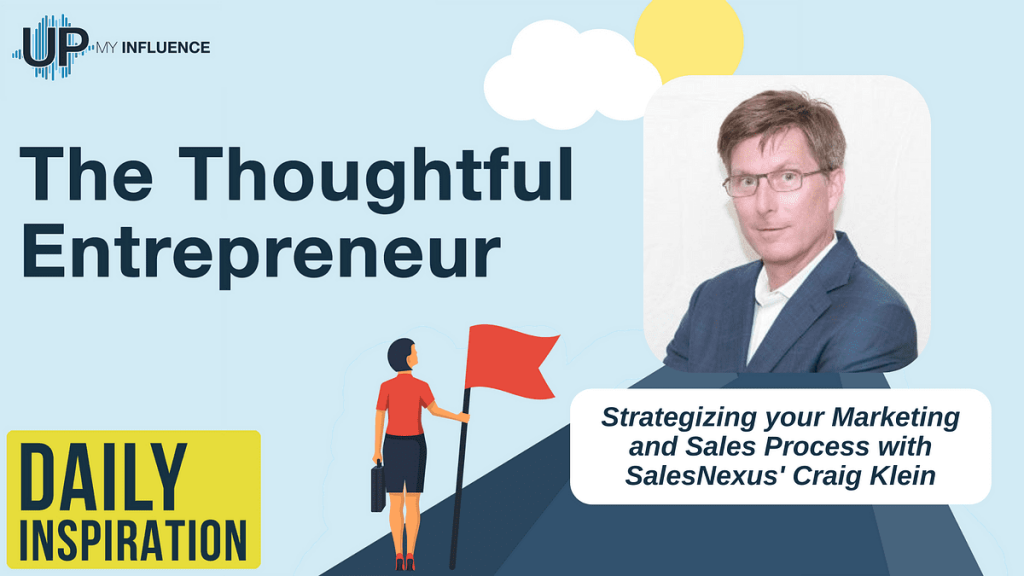 Surprising Marketing Sales.
Craig Klein is the CEO of SalesNexus.
Craig began SalesNexus 17 years ago to help businesses reach new customers. In short, to manage customer relationships and grow scales. Therefore, SalesNexus implemented all elements of sales and marketing in one platform. In addition, SalesNexus also works with marketing automation and generate leads for companies.

Listen to Craig Klein talk about SalesNexus. The art of sales and more on this episode of The Thoughtful Entrepreneur above.
Subscribe on Apple Podcasts – Stitcher – Spotify –Google Play –Castbox – TuneIn – RSS.
---
More from UpMyInfluence
UpMyInfluence is an Influence Agency dedicated to turning thoughtful entrepreneurs into media celebrities. To increasing their authority, influence and revenue. To learn how we can help you, check out Josh's free webinar.
Connect With Us
Instagram | Twitter | Facebook | LinkedIn