Welcome to the SalesNexus Affiliate Program where you can offer your customers the best online CRM software and email marketing software rolled into one platform, and get paid per [qualified] lead!
What is the SalesNexus Affiliate Program?
Do you want to earn some real income from your website/blog? If so, you've come to the right place! With SalesNexus's award winning online CRM, email marketing, and lead generation services, along with our market-leading commission rates, you can generate significant additional income by promoting and linking to our site.
Why should I join the SalesNexus affiliate program?
Here're a handful of reasons why you should work with us:
1. High Conversion Rate. We convert your traffic! SalesNexus's respected brand, high quality services, low prices and great customer service results in market-beating conversion rates.
2. High Commission Rate. We'll pay you a $15 commission on each and every lead that you send us through the SalesNexus affiliate program. [To learn what qualifies a lead, please check out the; "What qualifies a lead?" section below].
3. Trusted Program Management. SalesNexus's affiliate program is run through Commission Junction and professionally managed by AMWSO.
4. 90 Day Cookie. The customers you refer to us don't have to buy right away for you to profit. We have a 90 day tracking cookie so even if they return to our website and purchase weeks after visiting through your site we'll still pay you.
5. Monthly Newsletter Support. As a SalesNexus affiliate you'll receive an informative monthly email that'll give you the tools/resources to better market our products. We'll also keep you updated on; affiliate competitions, activation bonuses, program updates etc.
6. Keyword Support for PPC Campaigns. SalesNexus offers affiliates full support for paid search campaigns. Email me for a full keyword list.
7. Parasite Free Program. As with all AMWSO managed programs the SalesNexus affiliate program is parasite free. And always will be.
8. High Quality Content. SalesNexus offers affiliates high quality content that can be used for web and email marketing. Email me for more information.
One of our many happy customers.
"Sales Nexus has literally changed my personal and professional quality of life. Over the last two months we have integrated our business 100% into SalesNexus. We are now paperless through using the SalesNexus task list. Nothing is slipping through the cracks and we have been timely with all of our operations. We don't have 10 different versions of excel spreadsheets floating around wondering which one is the latest. As an owner, it has given me piece of mind. I now work out in the morning and see the kids off to school. The best part is that I don't bring work home with me any more. I thought that programs like this was for big companies. WRONG! It works great for small operations as well. No more binders and lose papers."
— Drew Cerza, Founder, National Buffalo Wing Festival
You can check out lots of client video testimonials here.
Check out some of our high-converting affiliate creative.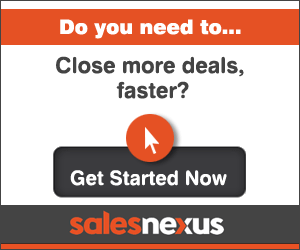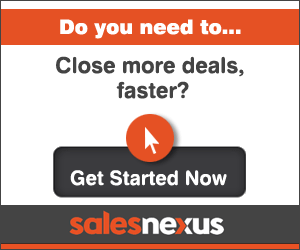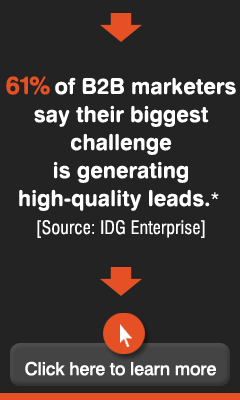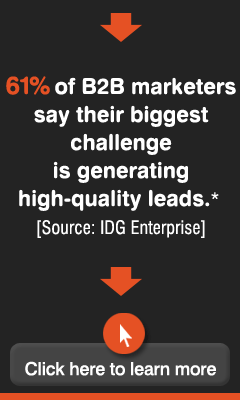 What services can I sell through the SalesNexus Affiliate Program?
You can promote all of the services below through our affiliate program:
   1. Online CRM
   2. Email Marketing
   3. Lead Generation
What qualifies a lead?
The following form fields will need to be completed by your referred traffic/visitors in order for us to qualify the lead that you have generated:
   1. Name
   2. Email Address
   3. Phone Number
That's it! For each lead you send us, we'll pay you a commission. You can check out an example of a landing page which you will send your referred traffic/visitors to here.
How do I join the SalesNexus affiliate program?
That's easy – simply complete an application through:
It's FREE, and an excellent way to offer your customers the highest quality online CRM, email marketing and lead generation services available on the market today.
***We do require that you have a live web site to qualify as a SalesNexus Affiliate. If you're still building a new site, email me at james.nardell@salesnexus.com after completing your application and let me know what the web site will focus on, when it will be ready, and how you will be driving traffic to the site. This will allow me to determine whether or not you will qualify.***
Calling all Email marketers!
If you have a list that you think might be interested in the SalesNexus service(s), I'd like to speak with you! We have a lot of [tested and proven] messages that can be used by email marketers through their lists. Email me for more details.
If you've got any questions, comments or feedback please contact me by email, or call me at: (805) 624-5669.
I'm looking forward to the prospect of working with you through 2014 and beyond.
James D. Nardell
James D. Nardell
SalesNexus.com Affiliate Management Team
Email: James.Nardell@SalesNexus.com
Phone: (805) 624-5669
IM – JamesNardell [Skype]
IM – JamesNardell@gmail.com [Google Talk]
vCard: JamesNardell.com