We're happy to announce that SalesNexus has partnered with SalesScripter.com, LeadFerret.com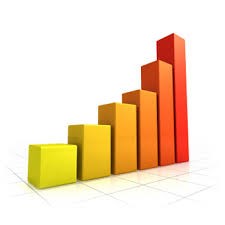 and many other providers of marketing services, sales training, lead generation, digital marketing, web design, copy writing and more to form the SalesGrowthHub.com!
The vision for SalesGrowthHub.com is to provide a one-stop hub where businesses can get all of their sales and marketing needs filled from a vetted network of providers that work closely together as they service mutual clients.
Whether it is dealing with social media or internet marketing or sales process improvements, it can be difficult for business owners to be an expert in all the domains that are needed to drive real sales growth. Feeling overwhelmed and hesitation to charge forward can result from this and this is what the hub is dedicated to eliminating.
At SalesNexus, our mission is to grow as many businesses as we can.  We believe that when a business grows, the lives of its customers, employees and their families are improved, in addition to the communities it serves.
In working with sales teams and marketing organizations, we often learn a lot about our customers and often identify that one of their top challenges is having difficulty developing, implementing, and managing their overall marketing and sales objectives. Of course, these are often in areas that are not a core competency for SalesNexus.
So, we like to refer customers to providers that we can trust to take great care of the customer and help them reach their sales growth goals.
Now, with the SalesGrowthHub.com, businesses can access this network of quality providers of sales and marketing services directly.  All the members of the Hub have developed methods to work together to service mutual clients efficiently.  SalesScripter.com is a great example.  If a customer completes the SalesScripter, then each provider in the Hub can use their sales script, customer pain points, qualifying questions, email templates and everything that SalesScripter produces, to provide exactly what the customer needs in complete synergy with other providers in the Hub.
We'll be announcing an upcoming schedule of exciting webinars hosted by the SalesGrowthHub that will touch on all aspects of marketing and sales strategies and tactics.
We're excited about the opportunity to be part of the founding of the SalesGrowthHub.com.  Please explore the site and let us know what you think too!