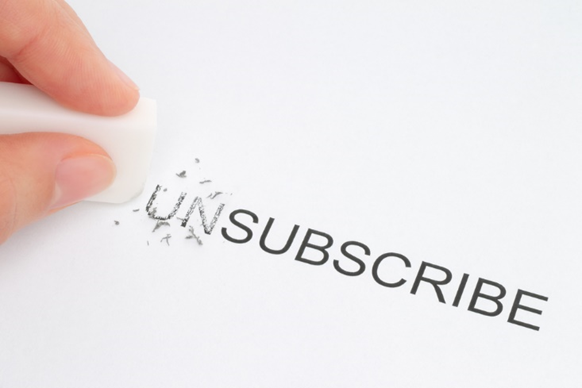 Email Lists Cleaning – Email marketing is a great way to get your message out and keep in touch with your customers, except when your lists are out of date. Keeping your list clean and up to date ensures your bounce rate stays low, keeping you out of trouble with email providers and the law.
 What's the Law?
In 2003, the U.S. Government
passed the CAN-SPAM Act designed to protect people from the relentless
bombardment of unsolicited emails. The rules are pretty straightforward:
 You're not allowed to lie or mislead in the header or subject lines
The message has to identify as an ad
Your contact info has to be included
You must honor opt-out requests promptly
You're liable even if you hire a company to email in your behalf
Compliance with the law is probably the best reason to keep your email list scrubbed
clean and to ensure you've removed all the opt-outs that might result in huge fines.
Another good reason is to avoid being identified as spam by email providers. If that happens, your marketing campaign is dead in the water. Your customers won't even see it. Who checks their spam folder? No one.
How to Clean Your List and Stay Out of Trouble 
1. Remove all role accounts.
Look for emails addressed to accounts such as: support@, info@, and admin@companyname.com.
Remove them from your list, because they are more likely to be a catchall address answered by a whole department than an individual. And it's unlikely they opted in to your list, so it's best to take them off – fast.
2. Integrate your tools.
When you use great tools that work together seamlessly, you can much more easily track and analyze your email data. For example,
DataHero connects with SendGrid to deliver clear data reports in a visual
format that's easy to interpret. You'll be able to see exactly what's happening
with your emails and track opens, clicks, bounce rates, and more. Use the results
to trim your list.
3. Watch your bounce rates.
Most bulk email programs remove invalid
emails automatically, but you should monitor your bounce rates to be sure. Sending to bogus mail accounts will skew your metrics.
4. Understand that unsubscribe is a good thing.
You don't want people who don't want to be on your list. It's not necessary to draw attention to your unsubscribe button, but make it clear and easy to find (even on a smartphone screen) in every email. And then honor it.
5.Segment your list into groups
by frequency of response to easily weed out inactive users.
6. Survey your whole list.
Offer respondents an incentive in exchange for answering a query in order to narrow your list to your most loyal audience.
7. Start clean with a double opt-in.
Eliminate spambot signups with a welcome email and a confirmation response to ensure your responder is a real person with a real email address.
8. Send one last chance to inactives.
Before removing inactive accounts from your list, send a nice greeting asking them if they'd like to remain on the list. ISPs use metrics to assess engagement, and when a lot of recipients consistently ignore your emails, your company starts to look shady.
It's better to have a short list of customers who open and click than a very long list who don't. But it won't hurt to send them one last targeted, personal message to find out if they are still interested.
Keeping your email list clean and tidy will result in more accurate reporting
and less chance of being tagged as a spammer. You'll also wind up with more usable customer data and better quality leads. In the case of emails lists, bigger is definitely not better!
Megan Totka is the Chief Editor for ChamberofCommerce.com. She specializes on the topic of small business tips and resources. ChamberofCommerce.com helps small businesses grow their business on the web and facilitates connectivity between local businesses and more than 7,000 Chambers of Commerce worldwide. She has spent time working for major media news outlets in Dallas and Houston